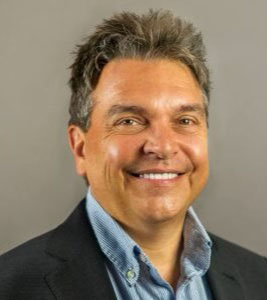 As an industry veteran, Ken's Results & Strategies have been featured in industry publications including: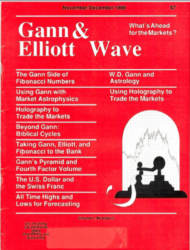 Click Here to Read "Using Holography to Trade the Markets"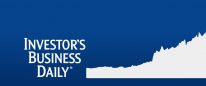 Kevin LaRocca has been involved with trading and market analysis for over 40 years. Kevin entered the business in 1981 as a futures broker and CTA with a large commodity firm trading on behalf of individuals and commercial clients. Kevin's been featured in Barron's, Wall Street Letter, Stocks & Commodities, Futures Magazines and Investor's Business Daily.
In June 1989, after eight years of intensive research, he founded the Day Trading Institute; a company devoted to educating new and veteran traders with innovative short-term trading techniques, money management, seminars and one-on-one personal trainings.

Most recently, Futures Truth Magazine ranked Kevin's "Balance Point System" as among the Top 10 Systems for the past 12 months and in the Top 2 Systems for trading the S&P 500!
Kevin gained international recognition when he published for the first time his breakthrough market theory, "The Holographic Market". This innovative approach provides a blueprint for all future price swings, for both major and minor tops and bottoms as far into the future as one wishes to go.
In 2019, after 40 years of  trading and market research and quickly approaching retirement,  Kevin decided, for the first and last time, to reveal his most powerful trading discoveries. 
These discoveries will finally prove that future price movement is highly predictable.
You must have the right mindset, patience, and the willingness to put in the time and effort to become a successful trader. This is the same attitude needed to become successful in any business, sport or profession. Just as important, you need the right coach and mentor…
This is where Ken comes in with Binary Pro Strategies.
I first encountered Ken on Youtube and became more and more interested in his programs as I viewed his videos. He's literally an open book and you can actually see his trades in action and view his stats. His extensive knowledge, sincerity and love of the trading business really shines through. Plus he's had DECADES of experience in all the markets. It's also refreshing to hear his honest evaluation of what it takes to be successful in this business – with no hype!
So, after doing my due diligence I pulled the trigger and signed up his CORE package to learn the basics. (Yep, there I went again – yet another training program…)
I spent a couple weeks in my spare time just reviewing all the training videos, repetitively, taking notes, even putting together a binder (yeah, I'm a little slow). Then I paper-traded a demo account for over a month, keeping records and tracking my progress. I soon became pretty excited thinking, hey, this stuff really works! And it's so simple, using what the markets are doing NOW, compared to other strategies that utilize any number of "after-the-fact" indicators and strategies. 
After mastering Ken's Core methods and becoming thoroughly familiar with the NADEX trading platform, I decided it was time to upgrade to the Crystal Ball method. Wow – this was a whole different animal! Once you get the basics down, this is the place to go! Although it sounds rather simple at first, it can be a little challenging to master. It takes a lot of screen time, practice and devotion to really get the FEEL for the markets, trends and FOREX pairs that you are trading. But it's such a blessing to have Ken right there with you to help out and address any questions. He's genuinely interested in your success and does all he can to help.
So if you have the desire to succeed in trading and the devotion to make it happen, I highly recommend Ken's programs. I've put in the work, am now seeing some excellent results, and the potential is awesome! Thanks again, Ken (I truly feel that you've helped to save our retirement)!